Homer Glen, IL - Furnace & Air Conditioning Service, Repair & Maintenance Contractor
Pinnacle Heating & Cooling is proud to serve the Homer Glen community!
We are proud to be part of this community, serving your heating and air conditioning needs. Whether you need repair, replacement or new installation of a furnace, air conditioner, heat pump or air filtration system, we get the job right the first time. Our certified technicians service all furnace and air conditioning make and models.
Please call us today at (708) 698-1457 to consult with our home comfort specialist.
Our Work in Homer Glen -
37 Reviews
Reviews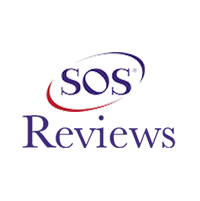 Andy Sacinski -
07/17/2020
Homer Glen
Sal is the best!! We have recommended him and your company to all of our family friends!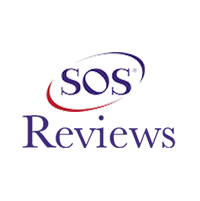 Mary Wolf -
05/20/2020
Homer Glen
Sal is super thorough and helpful and kind. He presents options and makes but doesn't force recommendations.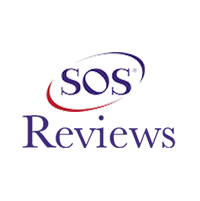 Steven Massari -
06/10/2019
Homer Glen
Sal is awesome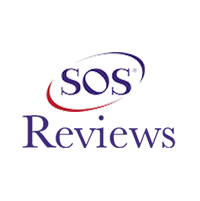 Donna L -
09/16/2017
Homer Glen
"Exceptional work at a very fair price"
Sal is an honest man who does ex exceptional work at a very fair price. he also takes phone calls and advises troubleshooting on the phone. he is a ...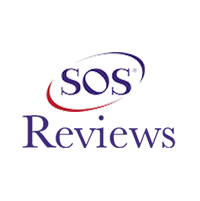 Elizabeth Barton -
06/29/2019
Homer Glen
Pinnacle service is great!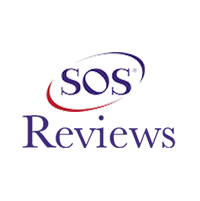 Julie Obradovic -
06/09/2019
Homer Glen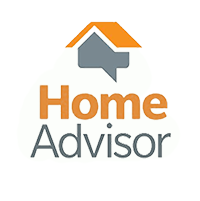 Robert G. -
08/16/2016
Homer Glen
Highly recommend Pinnacle for your next project.
Pinnacle Heating and Cooling installed my new Trane furnace, AC and electronic air cleaner. Sal Esposito and his crew were professional and courteous ...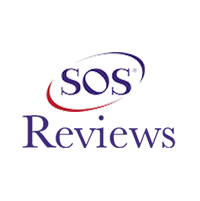 Mike O -
09/27/2017
Homer Glen
Excellent service and fair pricing
Sal fixed my a/c. Excellent service and fair pricing. I'm very happy with Pinnacle and will use them again.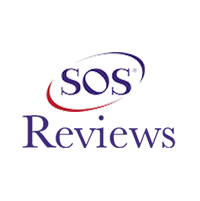 Laura G -
09/22/2017
Homer Glen
"Excellent work and is very honest"
I have been using Sal with Pinnacle Heating and Air Conditioning for years. He does excellent work and is very honest. I won't use anyone else.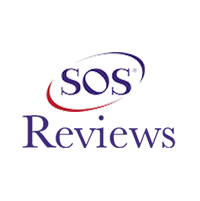 Rich M -
09/21/2017
Homer Glen
GREAT PEOPLE TO WORK WITH.
I CALLED THEM THEY CAME OUT SAME DAY. IT WAS 90 DEGREES. GREAT PEOPLE.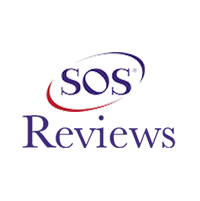 Kathy & John -
05/02/2013
Homer Glen
We were in need of a new AC unit for the start of spring/summer. We had several companies come out, inspect our home, and give us quotes on mid-top le...
Job Site Visits
Furnace cutting out. Checked draft inducer vacuum - found pressure marginal to low at 170 to 160 causing pressure switch to cut out. Switch rated at 1.65 in hg.

Found condensate line plugged with debris causing collector to fill with water causing furnace to malfunction.

Purged line with high-pressure Co2 cartridges. Pressure now reading 2.25 or higher.

Removed flame sensor - cleaned and tested.

Checked flame rollout switches, blower motor and draft inducer motor current - both excellent at 2.96 & .83 amperes respectively.

Tested pressure switch and operated furnace for solid 15 minutes with no further problems.

Humidifier water panel looks new. Humidifier operating properly.
Older model Lennox G2Q04 series with ribbon burners and 5-ton drive. Honeywell electrostatic air cleaner.

Checked blower motor current draw and operation. Motor current nominal at 4.19 amperes, blower wheel spins freely, minimal lateral play. Wheel clean.

Burners spotless and well-kept, no debris. Perfect blue flame with light orange tip.

Removed and cleaned electrostatic elements and pre-filter. Pre-filters very dirty.

Replaced Honeywell model 300 humidifier water panel with client owned. Ensured drain lines clean.
Initial call for loud rattling noise coming from 1st floor furnace. Client asked for service to two furnaces.

1st floor: Found rattling noise being caused by power humidifier fan blade hitting water panel. Problem caused by broken/cracked fan motor mount. No repair possible. Will order new Aprilaire 700 type humidifier next business day and install.

All Furnaces: Checked draft inducer vacuum with manometer - pressures good.
Checked blower motor current - 3.75 amps very good.
Checked draft inducer motor current - .72 amps very good.
Replaced water panels in both units. Adjusted water flow to 2nd floor humidifier. Cleaned inside humidifier. Inspected blower wheel - both average cleanliness.

Found cabinet insulation inside 1st floor blow compartment loose and being drawn into blower wheel. Removed insulation.

Air filters installed backwards - showed client how to install. Advised to replace pleated filters monthly to avoid problems.

Humidifiers have outdoor temp capabilities. Client would like sensors installed. Will install during humidifier replacement call.
Found manual fan control/limit improperly adjusted to below 90 degrees causing fan to constantly run. Call for heat voltages reading approx 11 volts. Using NEST Thermostat. Internally battery discharged. Found open W lead to thermostat. Re-purposed unused humidistat wires to connect C lead for constant power to thermostat and new W lead to thermostat.

Tested Fan, AC and heat. All systems operational.

Furnace is over 25 years old. AC is 3-ton R22 Goodman. This is 1st floor HVAC systems. Recommend replacement in near future.

Checked with client following days. Client confirms all is well.
Replaced 2nd floor furnace with 2-Stage Variable-speed unit.
Checked first and 2nd floor furnaces for winter season.

Replaced humidifier water panels where needed. Checked pressures, amperage, saftey and control circuits.

Replaced 1st floor humidistat.
Installed new variable-speed 80% furnace and 15.5 SEER AC system
Furnace inoperative. Low/marginal suction pressure on draft inducer pressure switch. Suspected switch defective. Found vacuum port from draft inducer had small amount of debris stuck in it. Cleared blockage, pressure increased immediately well above minimum to "make" switch.

Checked condensate drains, hoses, ports for blockage - non found.

Checked with client following day - system still operating properly.
Large leak in 2nd floor uncased coil. Removed and replace. Evacuated and recharged to spec.
Leak in system. Inspected for leaks at braze joints and inside coil using leak detector. None found. Injected leak detector. Ended up adding 3.5 lbs. R410a. About a 50% leakage by volume.

Suspect evap coil may have small leak. Identical issue last year with main floor system. (Ended up replacing evap coil). Trying to seal using chemicals. Found ice beginning to build up on evap coil. System pressures very low. Vsat at 6.8 degrees. Advised client that if problem persists next year will replace evap coil.

Found condensate drain not glued at evap coil.

Unit is Rheem 3-ton R410a .

Outdoor ambient 90 degrees, relative humidity 85%.

Indoor ambient 86 degrees 58% humidity.
We offer the following in Homer Glen, IL
About Homer Glen, IL - Happy to be your hometown Heating & Air Conditioning Contractor!
In eastern Illinois is a growing village known as Homer Glen. It is positioned in Will County and located about 30 miles southwest of downtown Chicago, the most populated city in Illinois. According to a United States Census Bureau report, the Village of Homer Glen became populated by approximately 26,465 people in 2009. Homer Glen is estimated to be the seventeenth most populated community in Will County, Illinois.
Residents of Homer Glen enjoy life in a charming Illinois village. Homer Glen features beautiful, newly built residential neighborhoods, beautiful parks, places of worship, schools, and shopping centers that provide residents of the village with access to many shopping and dining opportunities. Also, the nearby location of downtown Chicago allows residents of Homer Glen to easily access unique attractions, restaurants, and more. In the Village of Homer Glen, individuals enjoy an excellent quality fo life.
Professional HVAC technicians recommend residents of Homer Glen have access to cooling and heating systems inside their homes. Homes in Homer Glen become susceptible to a variety of weather conditions during the summer and winter seasons. During June, July, and August the average daytime temperature highs range from the low to mid-80s. When heat waves pass through the village, temperatures will rise above 90 degrees Fahrenheit. Central air conditioning units are best equipped to cool homes in Homer Glen when temperatures rise in the village.
In addition to cooling units, heating systems like furnaces should be installed inside the homes of Homer Glen residents. During the long winter seasons, the average daytime temperature highs range from the low to mid-30s. Temperatures drop well below freezing during cold snaps, and snowfall is common in the village. Professional HVAC technicians recommend furnaces and boilers for installation in Homer Glen homes. During the long winter seasons, the systems are best equipped to provide heating power to homes in the Village of Homer Glen.